LABOUR DAY 2023 | OCTOBER LONG WEEKEND
New South Wales celebrates Labour Day with a public holiday on Monday, 02 October 2023, giving us a long weekend to commemorate the holiday.(30 September – 02 October).
Why do we celebrate?
Labour day, also known as May Day in the Northern Territory and 8 Hours Day in Tasmania, recognises workers' contributions to the nation's economy. It also serves as a commemoration of the achievement of the eight-hour working day.
When is Labour Day Celebrated in Australia?
Did you know that date varies across states and territories?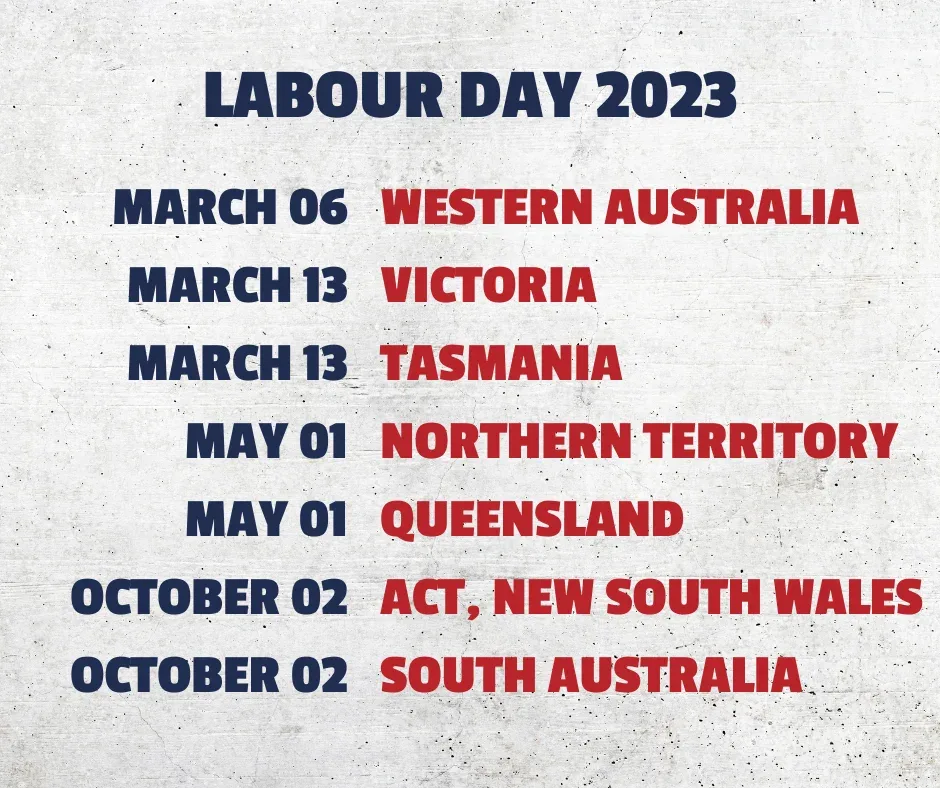 RBI Australia Store Hours for October Long Weekend 2023
RBI Australia is gearing up to be a part of your celebrations. And if you're planning to visit us, here's our Labour Day Weekend schedule:
And if you can't visit us, you can always shop online 24/7 at rbiaustralia.com.au.
May your work be fulfilling and your leisure be restorative. Happy Labour Day!