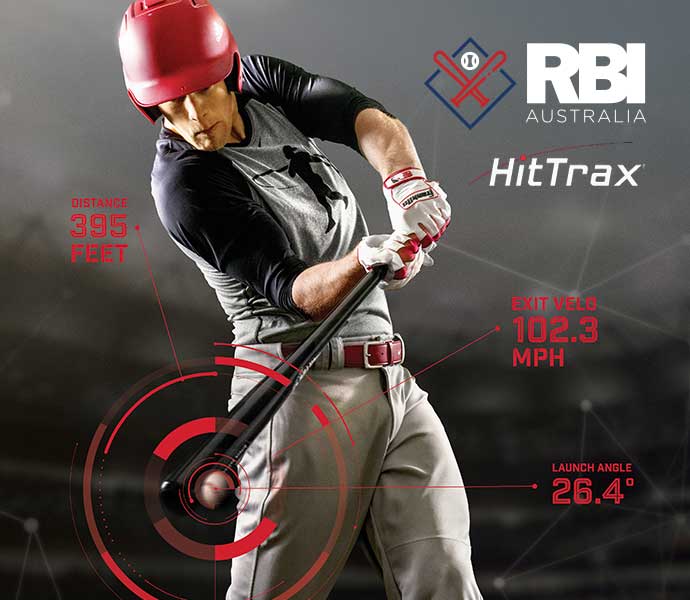 Suitable for both Baseball and Softball.
RBI is proud to be the only training facility in Australia to provide the HitTrax system. HitTrax™ is the only data capture and simulation system that provides the powerful combination of performance metrics with a game time experience.
Using patented technology, HitTrax is revolutionizing the baseball industry by greatly enhancing training capabilities and engaging players like never before.
Baseball and Softball
Live Pitching, Pitching Machines, Soft Toss or Batting Tee
110+ mph measurements
Adapts to All Skill Levels
+/- 1 mph accuracy
Redefining: Gaming
HitTrax is so much more than just a training aid. From home run derbies to full 9-inning games, HitTrax unlocks a new level of competition in a batting cage.
Play a variety of games with friends, or go head-to-head with players in other locations by connecting with any HitTrax enabled facility via Online Play.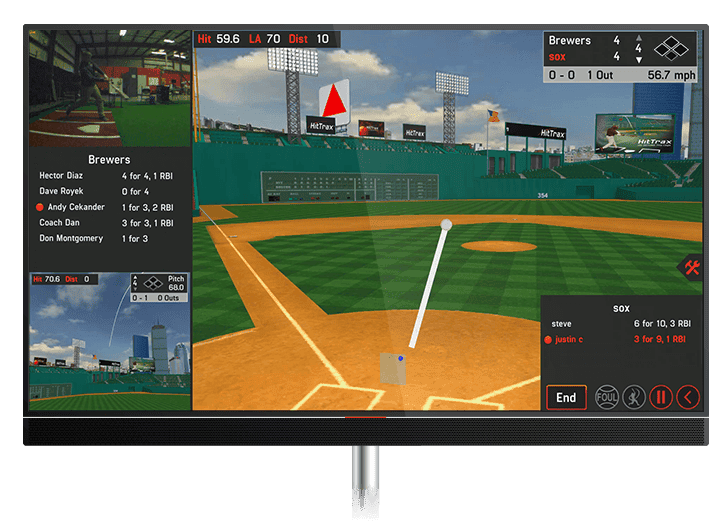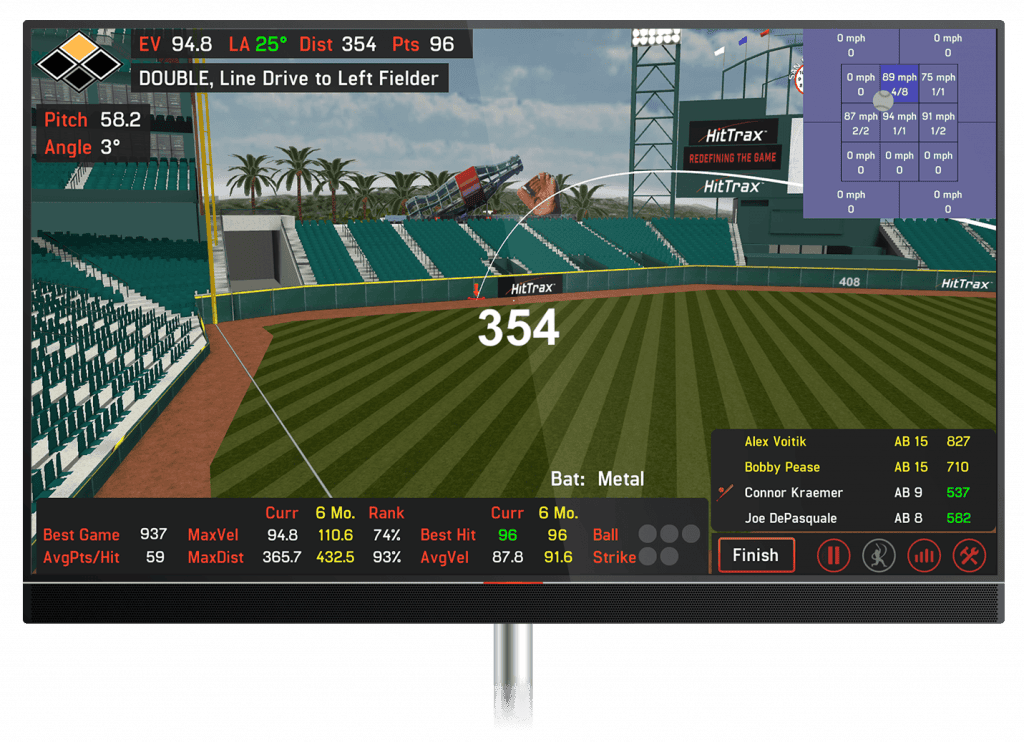 Player Benefits
Experience unique and exciting gameplay in the cage
Take meaningful at bats in competitive game conditions
Track your performance and team standings during hitting leagues
Increase exposure and maximize ABs
Train while you play!
What better way to stay ahead of the competition – especially during these tough times and strict sporting conditions due to COVID-19.
Compete against friends for the highest score, while working to make solid contact and produce quality hits.
Bring the exhilaration of a home run derby and other types of hitting contests into your cage and swing for the fences!
A new way to play. With SyncPlay, both teams can bat simultaneously while playing online – minimizing downtime and amping up the excitement!